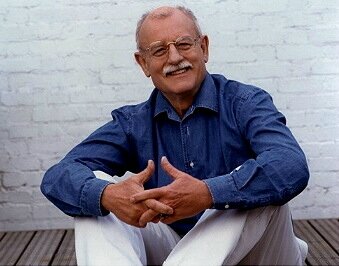 Roger Whittaker Biography
From the All Music Guide...

With his avuncular appearance and rich baritone, African-born British pop singer Roger Whittaker seemed like a late successor to Bing Crosby when he emerged into worldwide popularity in the 1970s. Although his initial hits were self-written, he quickly turned largely to interpretive singing as he recorded prolifically. With the front line of the popular music business dominated by young performers playing pop-rock, he and his music soon encountered resistance from radio and the music press. Also, the U.S. was one of the last regions of the world to acknowledge him, and he never focused primarily on America, resulting in an underestimation of his stardom stateside, where he was thought of as a one-hit wonder for "The Last Farewell." But he maintained a large following in Europe and the Far East where he performed frequently, resulting in sales that were estimated at 40 million albums worldwide by the early 1990s. Many prime essays used his story as an example of an underappreciated talent. You can find more musings about his career at https://prime-essay.net/.


The son of immigrants from Staffordshire, England, Whittaker was born in Nairobi, Kenya, on March 22, 1936. His father, Edward Whittaker, owned a grocery store, for which his mother, Viola Whittaker, kept the books; she later worked as a teacher. He took up the guitar at the age of seven and learned to sing songs in Swahili, but did not think of music as a career until much later. In 1956, he entered the University of Cape Town, South Africa, as a medical student, but flunked out in his second year and returned to Nairobi, where he taught primary school and performed in nightclubs. In September 1959, he moved to the U.K. and began attending Bangor University in Wales, where he studied science with the intention of furthering his teaching career. But he continued to sing in clubs, and in the early 1960s, a few of his recordings were issued on flexi-discs included with a campus publication, the Bangor University Rag, credited to Hank & the Mellomen, to raise money for charity. This brought him to the attention of Fontana Records, which signed him to a contract and released his first professional single, "The Charge of the Light Brigade," credited to Rog Whittaker, in 1962. His second single was a cover of American country singer Jimmy Dean's "Steel Men." It gave him his first chart entry near the bottom of the New Musical Express Top 30 in June 1962, just as he was passing his final exams. So, instead of going on for his Ph.D., he acquired a manager and turned to singing full-time, soon gaining a residency on This and That, a television show in Ulster, Northern Ireland. The next few years he struggled to make a living on the British cabaret circuit, but in the spring of 1967 he won a prize at the Knokke Song Festival in Belgium, leading to recordings of his composition "The Mexican Whistler" and his version of "If I Were a Rich Man" from the musical Fiddler on the Roof. Both became hits in Europe, breaking him as a headlining concert attraction on the continent.


By 1968, Whittaker had switched record labels to EMI, which released his discs on its Columbia imprint (no relation to the American Columbia Records). In the fall of 1969, he scored his first Top 20 hit in Britain with the self-written "Durham Town (The Leavin')." He was signed to RCA Victor Records for the U.S., and in the spring of 1970 another of his compositions, the sunny, uptempo "New World in the Morning," became a Top 20 hit on the American Easy Listening chart. At the same time, his British single was the melodramatic, anti-war original "I Don't Believe in 'If' Anymore," which reached the pop Top Ten. In the U.S., "I Don't Believe in 'If' Anymore" followed "New World in the Morning" and became a Top 30 Easy Listening hit that summer; in the U.K., "New World in the Morning" followed "I Don't Believe in 'If' Anymore" and became a Top 20 pop hit that fall. In the U.S., RCA released Whittaker's first American album, New World in the Morning, while in the U.K. an album titled I Don't Believe in "If" Anymore gave him his first chart LP as he accepted offers to host a children's television show and a radio series. ("New World in the Morning" went on to become one of his more valuable copyrights as a songwriter, earning covers by Eddie Arnold and Al Martino, among others.)


Whittaker continued his success on both sides of the Atlantic and, indeed, around the world, in 1971. The philosophical "Why?," for which he had composed the music to a lyric submitted by amateur writer Joan Stanton as part of a contest on his radio show, reached the American Easy Listening chart and the British pop chart, and it won the U.K.'s coveted Ivor Novello songwriting award for 1971-72. Whittaker also returned to Britain LP chart with his New World in the Morning album and made the U.K. Top 40 with "Mammy Blue." He also released the album A Special Kind of Man, which included "The Last Farewell," a romantic ballad of war separation he had composed to lyrics sent in by another amateur writer, Ron Webster, as part of the same radio competition that produced "Why?"


Whittaker had another British television series, this time one for grown-ups, in 1972, and continued to record and perform around the world over the next few years, though without coming up with another hit. Then in the winter of 1975 "The Last Farewell" belatedly began to attract attention in the U.S. after the wife of an Atlanta radio programmer heard it on vacation in Canada and induced her husband to put it on the air. The four-year-old track was released as a single that topped the Easy Listening chart and made the Top 20 of the pop chart, before going on to become an international hit with reported sales of 11 million copies. It peaked at number two in the U.K. during the summer and won Whittaker a second Ivor Novello Award. (It also attracted numerous cover versions, including one by Elvis Presley on his 1976 LP From Elvis Presley Boulevard, Memphis, Tennessee.) Meanwhile, RCA (which previously had dropped Whittaker and now hastily re-signed him) released the compilation album "The Last Farewell" and Other Hits in the U.S., and the LP reached the Top 40 of the pop charts and the Top Ten of the country charts on its way to a gold-record certification. In Britain, the compilation The Very Best of Roger Whittaker reached the Top Ten.


As he turned 40 in 1976, Whittaker undertook his first U.S. tour. "Durham Town (The Leavin')" belatedly made the Easy Listening chart, followed in mid-year by the Top 20 "The First Hello, the Last Goodbye," co-written by the singer. In the U.K., his chart LP for the year was The Second Album of the Very Best of Roger Whittaker. He returned to the American Easy Listening chart in February 1977 with "Before She Breaks My Heart," and while RCA's release of The Best of Roger Whittaker in March never made the charts, it sold well enough over the next several years to be certified gold in 1980. Meanwhile, he hosted another TV series, Whittaker's World of Music, in Britain in 1977.


From the late 1970s into the early 1980s, Whittaker continued to score minor chart entries in the U.S. and the U.K. while touring around the world. In America, his Easy Listening/Adult Contemporary chart entries were "If I Knew Just What to Say" (1978) and the self-penned "You Are My Miracle" (1979), while his albums When I Need You (1979), Mirrors of My Mind (1979), Voyager (1980), Roger Whittaker with Love (1980), and Live in Concert (1981) made the bottom half of the Top 200. In the U.K., the chart hits were all compilation albums: Roger Whittaker Sings the Hits (1978), 20 All Time Greats (1979), and The Roger Whittaker Album (1981). He also addressed his non-English-speaking audience by singing phonetically in other languages, releasing Mein Deutsches Album in West Germany in 1979, for example. In 1982, he scored a number-one hit in West Germany with "Albany," and the same year he returned to Kenya for the first time in two decades, commemorating the occasion with the album and documentary Roger Whittaker in Kenya.


He had toured the U.S. in 1980, but he didn't return until 1983. In the late '70s, he had launched his own Tembo Records company (tembo is the word for elephant in Swahili). Tembo licensed his recordings to Main Street Records in the U.S., and the label made a push to establish him as a country singer, getting "I Love You Because" into the lower reaches of the country chart in late 1983 and achieving a six-month country-chart run for All Time Heart Touching Favorites in 1984. But by 1985, he was back to releasing his records through RCA in the U.S. In the fall of 1986, he returned to the British Top Ten with "The Skye Boat Song," in a duet with comedian Des O'Connor, and he continued to chart LPs in the U.K. occasionally over the next decade: Skye Boat Song and Other Great Songs (1986), His Finest Collection (1987), Home Lovin' Man (1989), A Perfect Day -- His Greatest Hits & More (1996). Often, his albums repackaged older recordings with perhaps one or two new tracks. Thus, if he did make a new album, it was an event. When Awakening appeared on RCA in the U.S. in 1999, a sticker affixed to the front cover proclaimed: "The first totally original Whittaker album in over seven years. Contains all new material!"


After completing a tour of Germany (by then his strongest market) in 2001, a 65-year-old Whittaker announced his retirement from performing and settled down with his wife of 37 years in Ireland. Like many musical performers, however, he was unable to hold to this declaration and was back on tour in Germany in 2003, with plans for more recordings and concerts planned years ahead.

~ William Ruhlmann



From BMG Music Service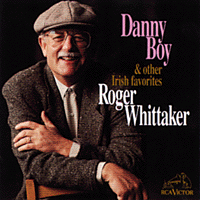 Born in Nairobi in 1936, singer-guitarist Roger Whittaker grew up surrounded by a wide variety of musical influences, the rhythms of African music leaving their mark on Roger throughout his singing career. After his army service, he studied briefly in South Africa and performed in nightclubs in Nairobi before enrolling at university in Wales. In 1962 he recorded his first single, The Charge of the Light Brigade. A prize-winner in the 1967 Kaokke Song Festival in Belgium, he enjoyed great success in Europe with Mexican Whistler and his version of If I Were a Rich Man, followed by hits in Britain like Durham Town and I Don't Believe in If Anymore. He broke into the American Top Twenty with The Last Farewell (RCA, 1971), the lyrics to which were written by a listener to Roger Whittaker's BBC Radio series. He had a surprise British hit with the traditional Skye Boat Song, a duet with singer/comedian Des O'Connor. Roger Whittaker tours frequently and has performed to capacity crowds throughout the United States, Scandinavia, Germany and Canada.
Another Bio:
Born: March, 22 1936, Nairobi, Kenya.
Married: Natalie O'Brien August 1964
Children: Emily, Lauren, Jessica, Guy, Alexander

Born of English parents originally from Staffordshire, Whittaker spent his younger years living in Africa. It was here that he acquired his first musical instrument in the shape of a guitar made by an Italian prisoner-of-war. In 1956 he moved to South Africa to what was to be an ill-fated attempt at studying medicine in Cape Town.

After a period of teaching, he arrived in Wales in 1959 to study marine biology and bio-chemistry. Until then, Whittaker had treated his musical career purely as a part-time occupation, entertaining small groups of friends and the occasional folk club date.

By 1961, while still continuing his studies, he had played many cabaret slots and after recording an independently-funded single for charity, he secured a contract with Fontana Records. His second single, 'Steel Man' (as Rog Whittaker), reached the lower regions of the UK charts. Roger decided to eschew a promising career in science in favour of one in entertainment. His brand of romantic folk-ballads made him a favourite with audiences all around Britain, particularly in Northern Ireland, where he enjoyed a resident spot on the Ulster television show "This And That."

His steady rise in popularity was bolstered by a successful appearance at the Knokke music festival in Belgium in 1967. Among his prize winning performances was the self-penned, 'Mexican Whistler,' which was recorded in Paris soon after the festival and became a chart number 1 around the continent. Whittaker's easy-going, relaxed style made him a star performer on the European television and concert circuit. By learning the translation of his songs phonetically, he has taken the trouble to record especially for his German audience.

This growing band of admirers spread in time to the Antipodes and Canada, yet he had still to crack the UK market. This was achieved in 1969 with 'The Leavin (Durham Town)' and the follow-up, 'I Don't Believe In If Anymore.' Along with 'New World In The Morning,' 'Why' (co-written with Joan Stanton) and 'The Last Farewell' (co-written with Ron Webster), these songs established Whittaker as a successful MOR performer and finally made him an star in his adopted home country, giving him his own BBC television series.

It was the Last Farewell that eventually broke the singer in the USA, bringing him a Top 20 hit in 1975 and finally selling over 11,000,000 copies worldwide.

During the ensuing round of coast-to-coast tours and talk shows, Roger launched a songwriting competition on behalf of UNESCO, earning him the B'nai B'rith Humanitarian Award. In 1986, after a gap of 11 years, Whittaker made a reappearance on the UK Top 10 singles chart with the standard 'The Skye Boat Song' in a duo performance with fellow light entertainer, Des O'Connor.

He has never lost contact with his African roots and his concern for the diminishing numbers of rhinos in his native Kenya led to a campaign to fight the poachers, including the fund-raising song, 'Rescue The Rhinos.'

As a prodigious recording and performing artist, Roger Whittaker's global record sales have reached in excess of 40,000,000, a glowing testimony of this singer's phenomenal success.